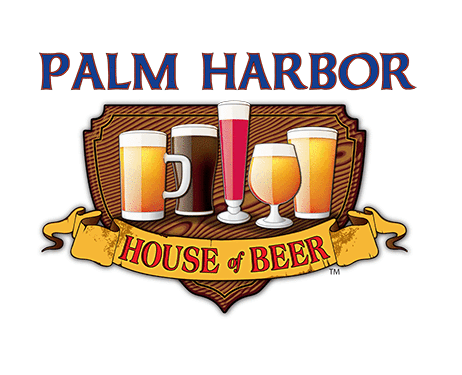 34970 US 19 North, Palm Harbor FL 34684 (727) 784-2337
Monday - Friday 2 pm to 3am - Saturday 12 pm-3am - Sunday 12 pm-12am
PHOB selects beers from classic lagers to bold IPAs to funky sour ales to stouts and porters. Our draft beer menu changes almost daily, constantly letting our customers sample new local and other state's microbreweries as well as imports from around the globe. This includes our HOB Brewery as well, which is brewed in Dunedin across the street from the DHOB. By the time you do our Rail 10 times not only will you become a beer expert, you will also become a PHOB Emperor gathering freebies and discounts along the way!
​​
Here are a few of the breweries we feature, all though we can't list them all here: Ballast Point, Funky Buddha, 7vnth Sun, Escape, Motorworks, Stone, Founders, Goose Island, Green Bench, Cigar City, Anderson Valley, MIA, Tampa Bay Brewing Co., Six Ten, Coppertail, Brew Bus, Shipyard, Seadog, 81Bay, DeBine, Big Storm, Bell's, Dogfish Head, Pair O'Dice, Sweetwater, Florida Avenue, Victory, Swamp Head, Boulder, Southern Tier, Weihenstephan, Terrapin, MIA, Paulaner, Red Cypress, Rogue, and many, many more in every style you could imagine! So if you are looking for an amber ale, traditional hefeweizen, American pale ale, or a Belgian Quadruple, stop in and give us a try! Not a beer fan? We also have wine, sangria, cider, HRD WTR, framboise, and lambics you can enjoy in a smoke free enviroment! Click the beer link to see our real time menu!
NOW ON SALE
UP TO 50% OFF
House of Beer™ in Palm Harbor store is soon to be on line! You can order either on-line or come in the PHOB and place your custom order. If you have a special request just let us know, and we will try to accommodate you. Custom orders will be accepted, as we are going to DTG printing for our garments. All DTG items will be printed on to quality 100% cotton and will wear as good or better then silkscreen items.
| BACKPACKS/ACCESSORIES | HATS | SHIRTS |
| --- | --- | --- |
House of Beer™ in Palm Harbor is the second bar opened under the House of Beer™ banner in western Florida. The first, House of Beer™ in Dunedin, has been open since March of 2009 and has quickly grown into one of the busiest and most popular establishments in Dunedin. The Palm Harbor House of Beer™, takes everything about the original location and adds its own flair to create a new bar experience that's true to the spirit of the original but uniquely all its own at the same time.
We feature a huge selection of the finest craft beers from all over the world, with 50 taps flowing and dozens more styles available by the bottle in our wall-to-wall cooler. We love beer as much as you do, and we're always looking for new and exciting brews to bring in and enjoy! We always keep a wide variety of styles on tap – so whether you're looking for IPAs, stouts, lagers, porters, ales, witbiers, or seasonals, we've got what you want, and if we don't, we can probably get it! We feature many of the nation's top breweries – Bell's, Dogfish Head, Rogue, Stone, Southern Tier, Victory, Shipyard, Abita, Left Hand, Flying Dog, etc. – and local and regional favorites like Cigar City, Swamphead, 7venth Sun, and our namesake HoB Brewing! We also sell growlers and bottles to go so if you need something to take home, we can do it!
​
We have a great group of regulars and we love to make new friends, so stop in and say hi – and remember:
IT'S ALL ABOUT THE BEER!
CONTACT
Feel free contact us for any questions you may have about our selection of beers and suggestions of beers you would love to see in the PHOB.
​
34970 US 19 North, Palm Harbor, FL 34684
Tel: 727-784-2337
JOIN OUR MAILING LIST
AND NEVER MISS AN UPDATE